The John Burns Photo Gallery 3
Click on photos to enlarge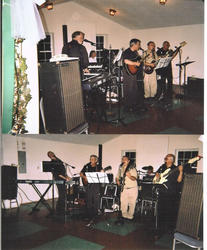 More Goodnight Dallas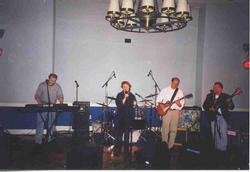 Playing the Kirkwood Ballroom with our original lead singer, the Hon. Mary Pat Gunderson.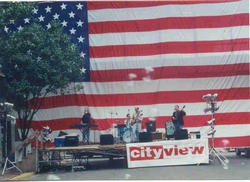 Opening for the Doobie Brothers on 4th Street in Downtown Des Moines.
Playin' with Sully's Band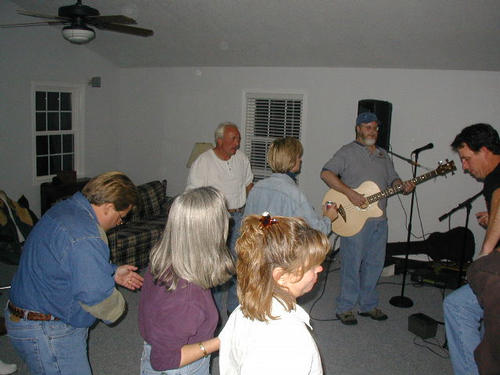 Playing acoustic bass for Sully at Hutch's party.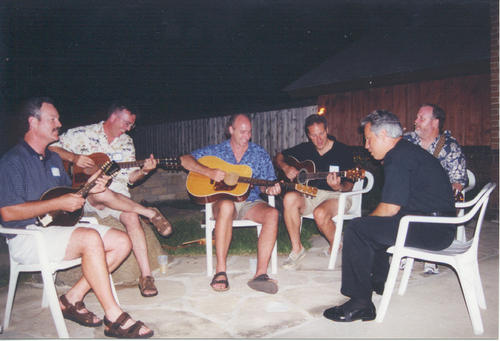 Jammin' with the entertainment Gods of the class of '74.
All Dressed Up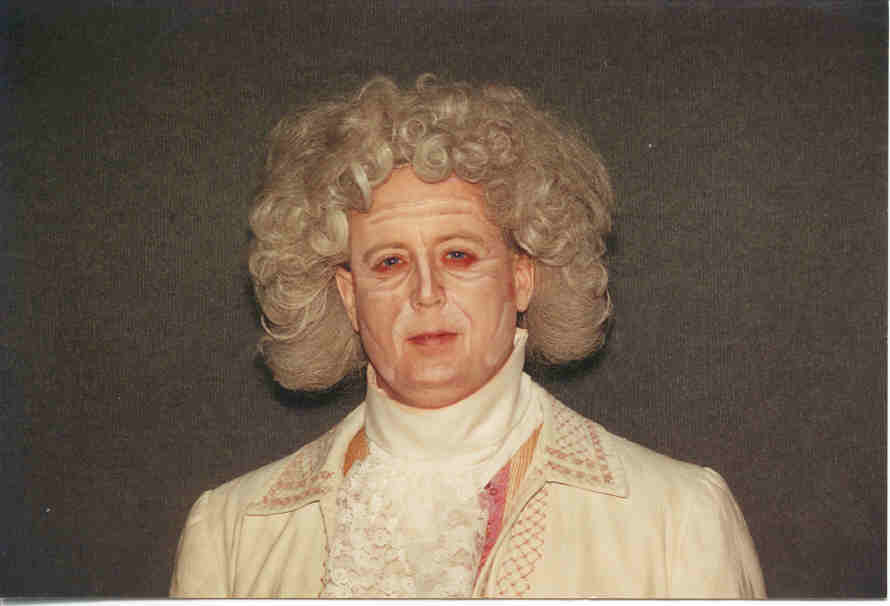 In January, 1993 John Burns reached deep into his thespian heart to create the (non-speaking) role of Kapellmeister Bono in the Des Moines Playhouse production of Amadeus.
On stage at Cafe Diem in Ankeny